Athlene Nutrition
Regular price
₱699.00
Sale price
₱649.00
Unit price
per
Sale
Sold out
Are you looking to boost your athletic performance and maximize your gains at the gym? Look no further than Creatine Monohydrate, a trusted and effective supplement that has been scientifically proven to increase strength, power, and muscle mass. With its wide range of benefits and a stellar reputation in the fitness community, Creatine Monohydrate is a must-have for any serious athlete or fitness enthusiast.

Product Overview:
Product Type: Creatine Monohydrate (micronized)
Form: Powder
Net Weight: 300g
Servings: 60 servings
Flavor: Unflavored
Key Benefits:
Enhanced Strength and Power: Creatine Monohydrate is renowned for its ability to increase your overall strength and power output. By replenishing the ATP (adenosine triphosphate) stores in your muscles, it provides you with the energy you need to perform explosive movements and lifts.

Improved Muscle Mass: Supplementing with Creatine Monohydrate has been shown to promote lean muscle growth, making it an ideal choice for bodybuilders and those seeking to increase their muscle mass. It enhances protein synthesis, resulting in increased muscle fiber size and improved recovery.

Increased Exercise Capacity: With Creatine Monohydrate, you can push through your workouts with greater intensity and endurance. It helps reduce fatigue and muscle soreness, allowing you to train harder and longer, ultimately leading to better results.

Enhanced Cognitive Function: Beyond its physical benefits, Creatine Monohydrate has been associated with improved cognitive function. It may enhance mental focus, memory, and overall brain performance, making it a valuable supplement for both physical and mental performance.
Usage Instructions:
For optimal results, follow these usage instructions:
Loading Phase: On the first 5 days, mix 5 grams (1 scoop) in 500ml of water or your preferred beverage and take 4 times daily.
Maintenance Phase: After the loading phase, mix 5 grams (1 scoop)

in 500ml of water or your preferred beverage and take once daily.

Note: It is crucial to drink plenty of water while using Creatine Monohydrate to stay hydrated. 
Ingredients:
Creatine Monohydrate (100% pure and pharmaceutical-grade)
Other Ingredients:
None
Safety Information:
Consult a healthcare professional before starting any new dietary supplement.
Not intended for individuals under the age of 18.
Do not exceed the recommended dosage.
Keep out of reach of children.
Storage Instructions:
Store in a cool, dry place, away from direct sunlight.
Disclaimer:
This statement has not been evaluated by the Food and Drug Administration. This product is not intended to diagnose, treat, cure, or prevent any disease.
Order Now and Perform Your Best!
Don't miss out on the benefits of Creatine Monohydrate. Order now and take your athletic performance to the next level. Whether you're a professional athlete or a fitness enthusiast, this high-quality supplement will help you reach your goals faster and more effectively. Invest in your performance and power with Creatine Monohydrate today!
Share
View full details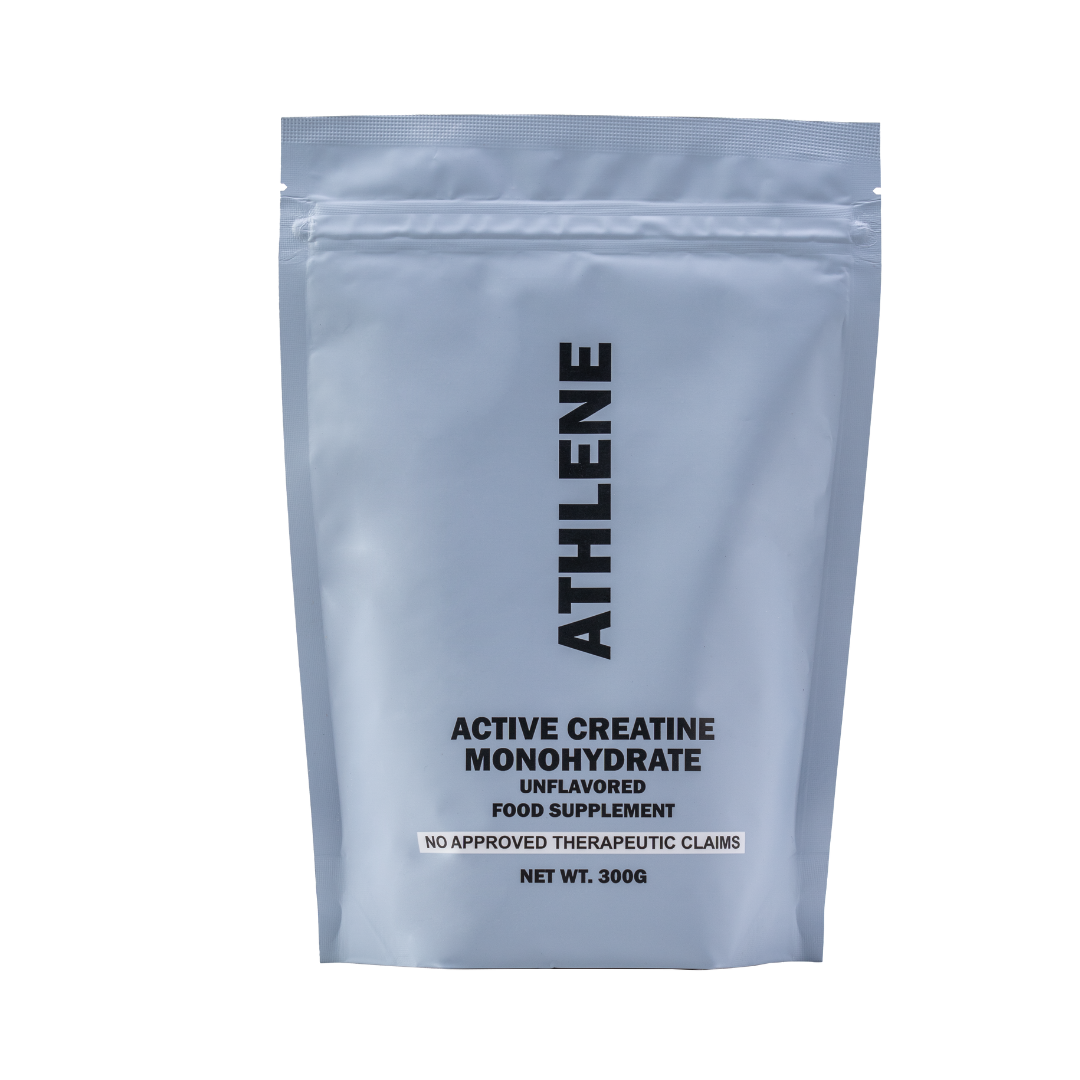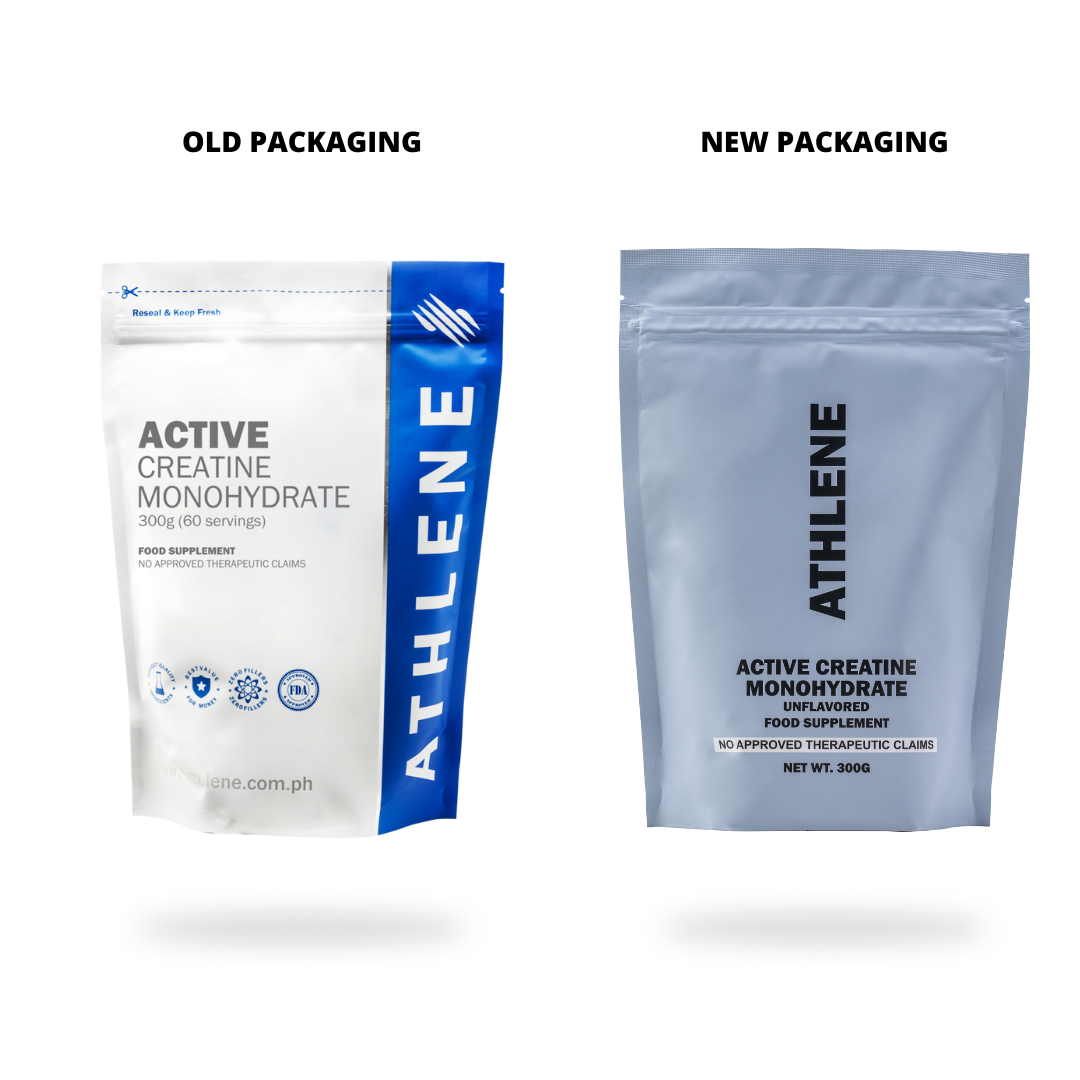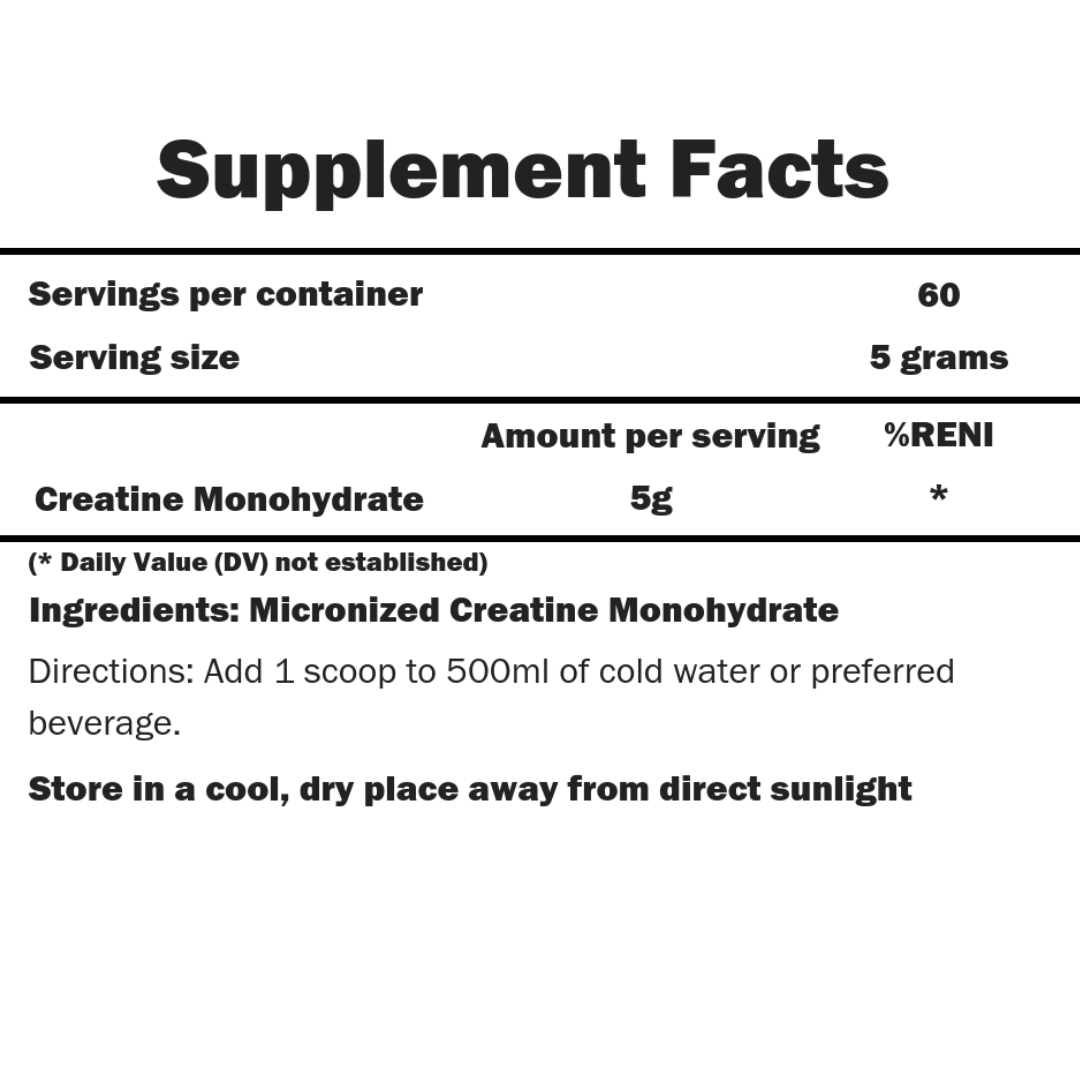 New package
I liked the new package design.
Good stuff
Probably the best c monohydrate in the market. Cheap and all you need.
Immediately noticed an increase in strength after a loading phase. Safe to consume, no negative effects at least for me. Just make sure to drink lots of water. Thanks Athlene! Keep up the great work!
Fantastic product!
This product is a must have for every workout. If you've never used it before, it will take a couple of weeks to feel the difference in your workouts. But you will see the difference between taking it and not, is like night and day. I work out 3x a week and try to go to the point of failure each time. My muscles are in pain the next couple of days, but through the use of the protein shakes and creatine, my muscles heal back quickly and stronger than before.